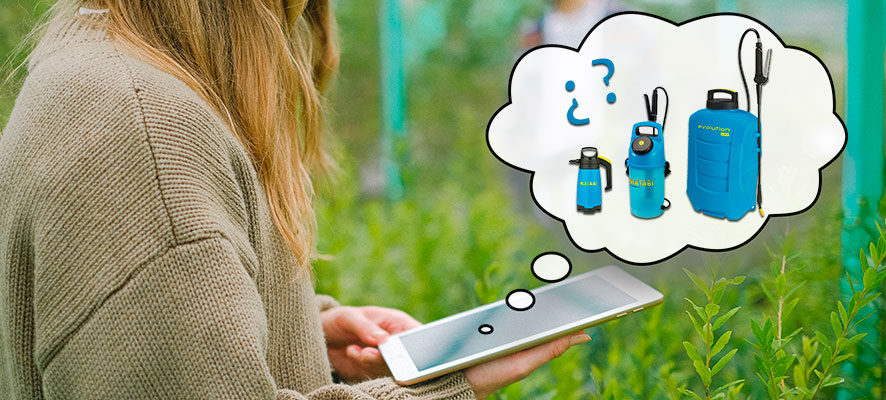 This is a question that we get very often. Not everything depends on the size of the garden, but on the use that you are planning to give to your sprayer.
In Matabi, we're always thinking about the environment and we do not like to waste not even a micro drop of water or product in the spraying treatments like fungicides, fertilizers or insecticides. Exceeding the recommended dose, not only affects the environment, but also your vegetables, grass or plants.
Since there is so many garden tools in the market, one question that may arise to you is 'Which garden sprayer do I need'. Well, knowing this, today we are going to help you to choose the best Matabi sprayer for your garden.
How do you want your sprayer to be operated?
First, you need to think on what kind of sprayer you are looking for.
Battery powered sprayers
One of the first things to consider is whether you want a handheld sprayer or battery powered sprayer.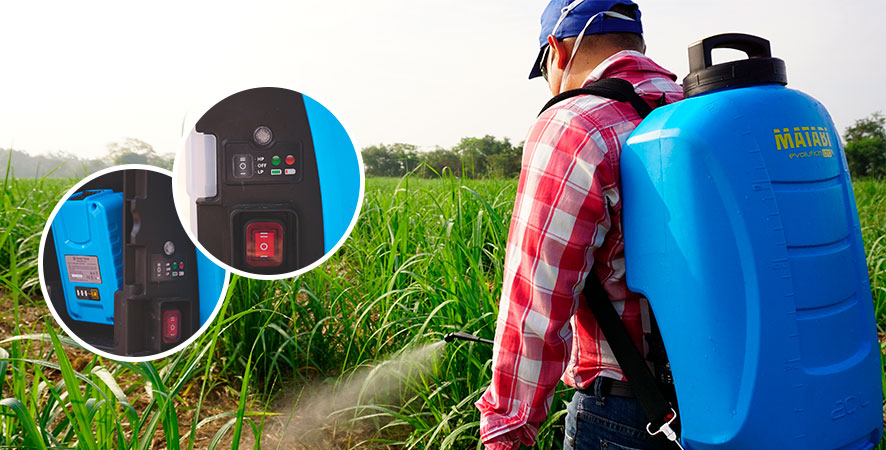 Matabi electric sprayers are highly versatile and can make spraying work over large areas much easier and faster. Depending on the size of the sprayer, they include electronic control that guarantees a homogeneous spraying throughout the treatment and two working positions (herbicides and insecticides) among other features. They offer a wide range of accessories such as extension cords, a wide variety of nozzles, herbicide hoods, etc.
Handheld pump sprayers
These sprayers contain a manually operated pump that is used to build pressure within the tank. The more pressure you build up inside the tank, you can spray constantly and evenly and for a longer time thanks to the pressure regulator that comes with backpack sprayers. In this way, all your plants will have the same dose of product.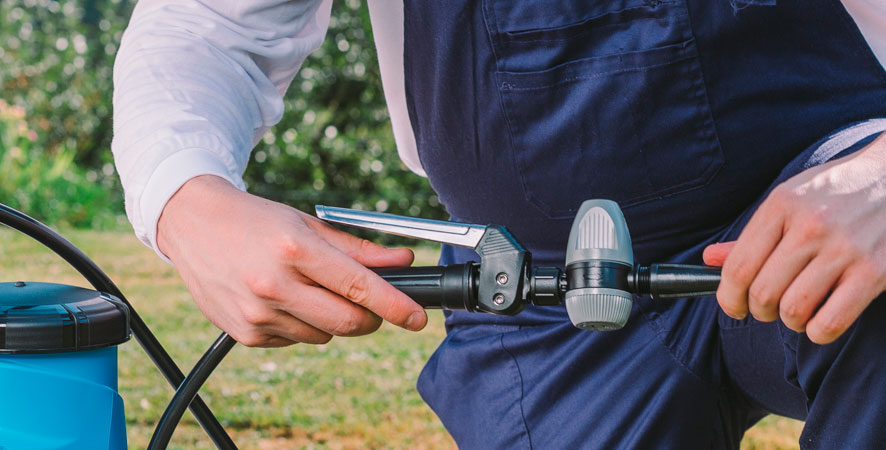 There is also a wide range of accessories available for these sprayers with which you will be able to spray at heights, remote areas or even areas of difficult access.
Trigger Sprayers
These handheld sprayers are the simplest. Very light, comfortable and easy to use. Most have a translucent tank so you can see the solution inside.
The bottle sprayers are a must for the care of plants in homes, balconies and terraces.
Small pump sprayers (1 - 2 liters)
Matabi pump sprayers with a capacity of 1 to 2 liters are also suitable for the care of plants on small terraces and even for small vegetable gardens. We put pressure in the tank until the safety valve pops up and that's it, now we only have to activate the ergonomic trigger and apply product.
Furthermore, unlike handheld sprayers, these small Matabi pump sprayers are suitable for the application of products of natural origin.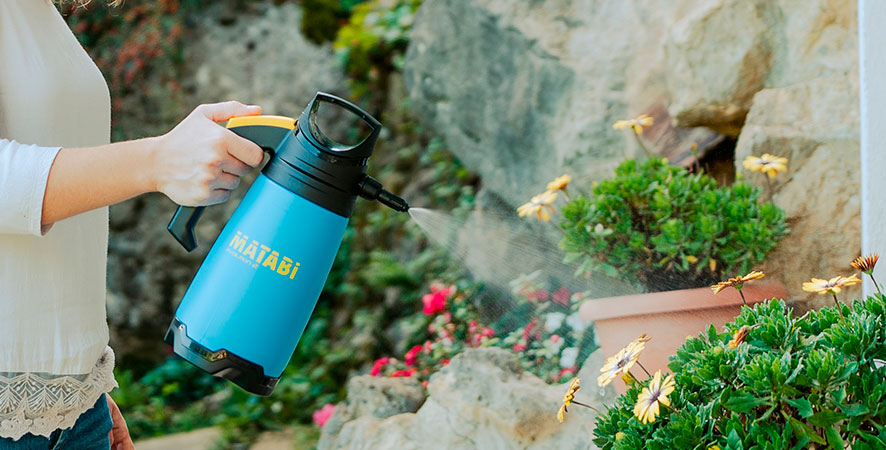 Backpack sprayers or shoulder sprayers
If you have a large garden or vegetable garden, it may be worth considering buying a knapsack sprayer.
The shoulder sprayers have a capacity of 5 to 7 liters. They are ideal for small gardens like the one of our friend Cé 'en20meters'. Anyway, when we find a persistent pest in the garden and we have to work a lot for its complete elimination, we recommend you to go for a sprayer with a bigger tank capacity.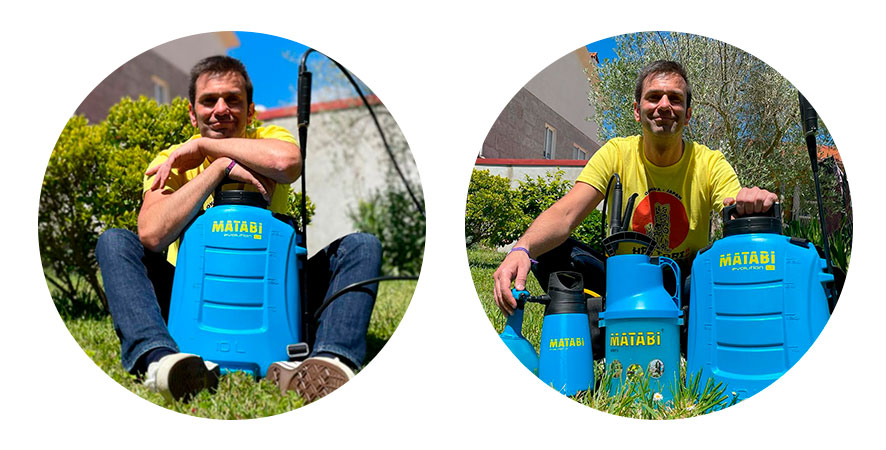 Surf on our website and discover the wide range of Matabi sprayers.
A little security note
Before spraying, it is important to read the label of the product you are going to spray and take note of the safety tips that are indicated, as well as the protective equipment that the product could recommed to wear during the spraying work.
In any case, at Matabi we are faithful defenders of applications with natural treatments to avoid contamination of your plants and contribute to environmental care.
We hope this article helped you decide which Matabi Sprayer goes best with your garden.
---
Did you enjoy reading the article? Has it clarified any doubts for you? Give us your opinion and help us spread it on your social networks. We also invite you to follow us on Instagram.