When talking about garden and urban orchards, we evoke the concepts of hobbies and entertainment. It is clear that we enjoy having our flowers and garden crops in good condition to enjoy them.
Thanks to Matabi's line of electric sprayers, it is possible to keep our plants in the best conditions effortlessly, making our work easier and as simple as possible.
Electric sprayers have many advantages, including mainly the fact that all you need to do is turn them on, and they are ready to go. They save time, are easy to use and are perfect for fields of different sizes depending on the capacity of the sprayer. There are sprayers suitable for areas ranging from a small balcony to large surfaces.
You decide according to your need.
EVOLUTION 20 LTC-S SPRAYER
The Evolution 20 LTCs battery powered sprayer is designed for applications in extensive agricultural crops.
It is characterized by its lightness and ergonomics making work for farmers easier.
It is equipped with a high-performance membrane pump that allows applications with high flow nozzles.
The sprayer includes an electronic control system – LTC – which allows a homogeneous and controlled spraying.
4 high-flow nozzles included for applications in extensive crops.

to ensure fine droplet sizes and greater coverage in insecticide/fungicide treatments and
to reduce drift and increase efficiency in herbicide treatments.

Its LI-ION 18 V protected, and easy-to-access battery has a level indicator.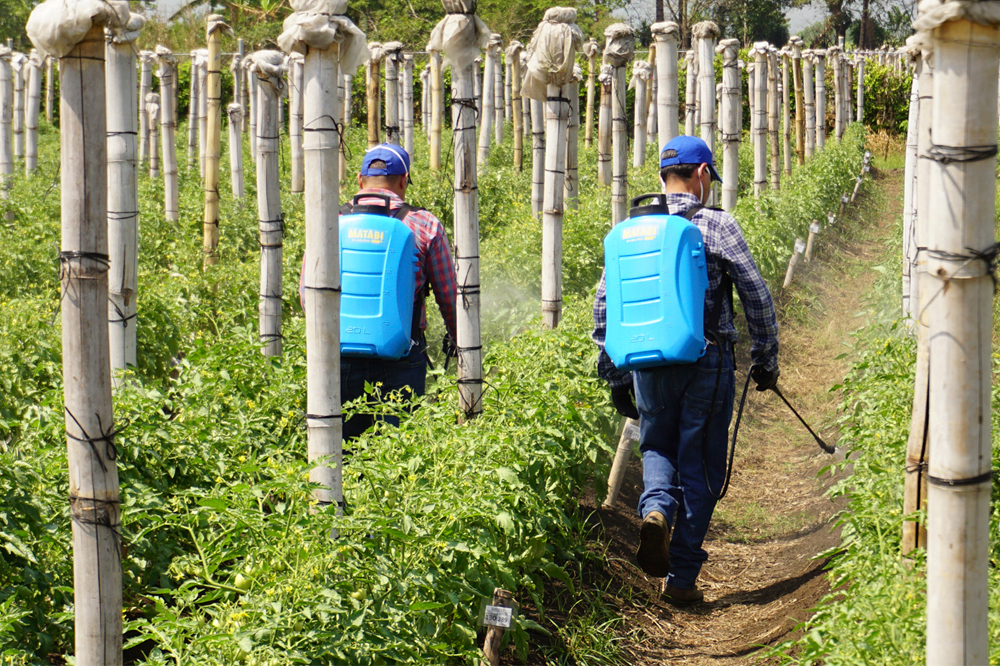 EVOLUTION 15 LTC SPRAYER
Evolution 15 LTC is an electronically controlled battery-powered sprayer that ensures a homogeneous spray throughout the treatment.
It is suitable for large-area terrains and high intensity of use for agricultural professionals and gardeners/landscapers.
Its main advantage is that it features two working positions: Herbicide and Insecticide-Fungicide, depending on the need for treatments to be carried out and the size of the droplets to apply.
The 18V Li-ion battery is protected and easily accessible for removal and replacement.
One charge has an autonomy of up to 25 tanks or 378 litres of treatment to be sprayed.
The maximum battery charging time is 4h.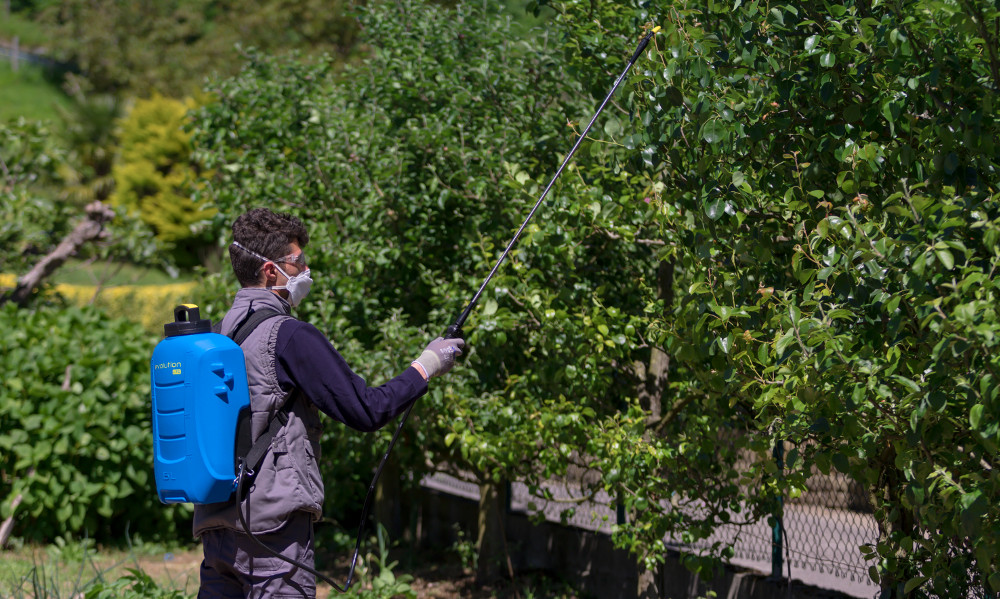 EVOLUTION 10 LT SPRAYER
Evolution 10 LT, with capacity for 10 litres, is suitable to meet the needs of amateur users.
This model is ideal for urban orchards and medium-sized and large gardens.
Battery powered sprayer with rechargeable battery (12V Li-Ion) and autonomy of 100-150 litres per charge.
Lightweight and easy to use to perform your treatments effortlessly.
Its ergonomics, together with the padded and adjustable straps, provide comfort to users.
Includes two nozzles: adjustable conical for insecticide applications and low-drift fan nozzle for herbicide treatments.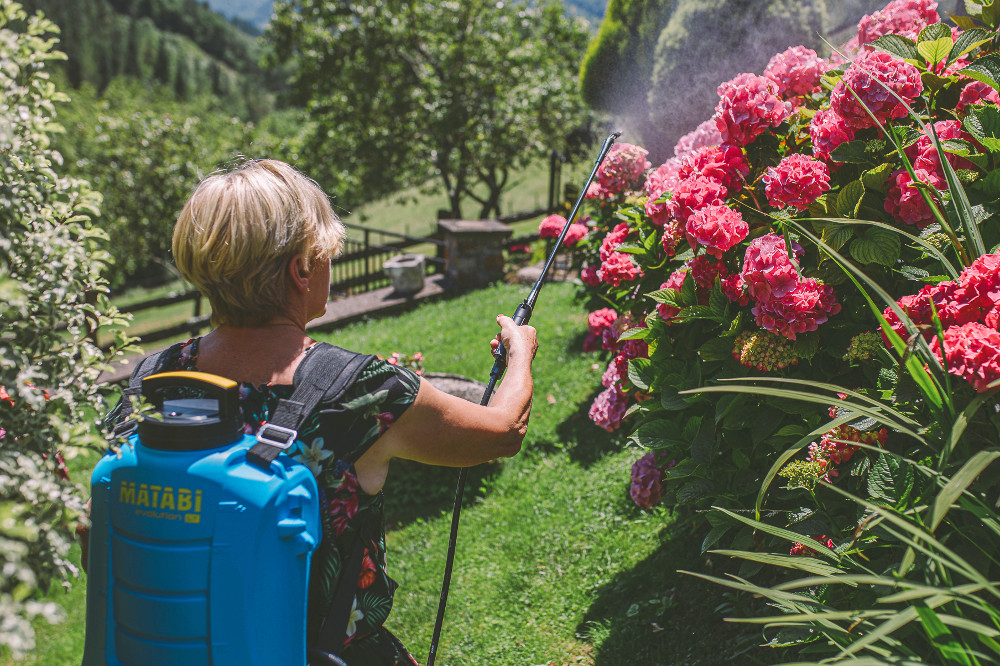 E1 SPRAYER
The Matabi E1 battery powered electric sprayer is ideal for keeping flowers and plants in your home, terrace and garden in perfect condition.
Its ergonomic and lightweight shape provides comfort when spraying.
It has a safety lock to avoid spraying at undesired times.
Capacity of 1 litre, with wide autonomy. With a single charge (two AA batteries), you can spray 15 litres, 15 times the capacity of the tank
It is translucent, allowing you to view the liquid inside.
Adjustable nozzle, allowing to spray fine or thick drops.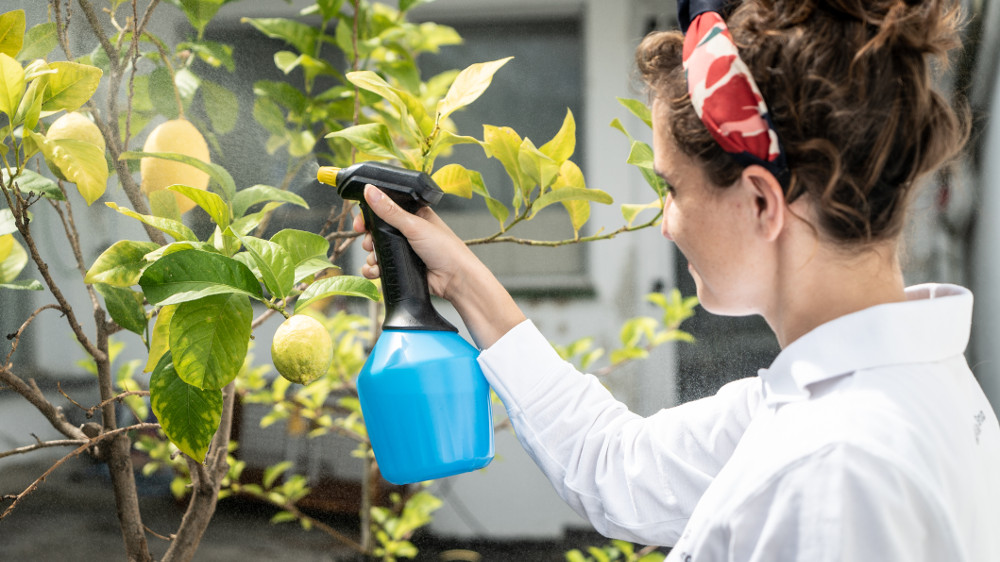 EASY + SPRAYER
Easy + battery-powered sprayer, with capacity for 5 litres.
It is easy to use, by pressing the switch on the compressor, the sprayer is pressurised and ready for use.
With one battery charge (8h), more than 20 litres can be sprayed at constant pressure in gardens, orchards, and terraces.
Easy + includes a set of nozzles, 1.8 m hose and shoulder pad to transport it more comfortably.