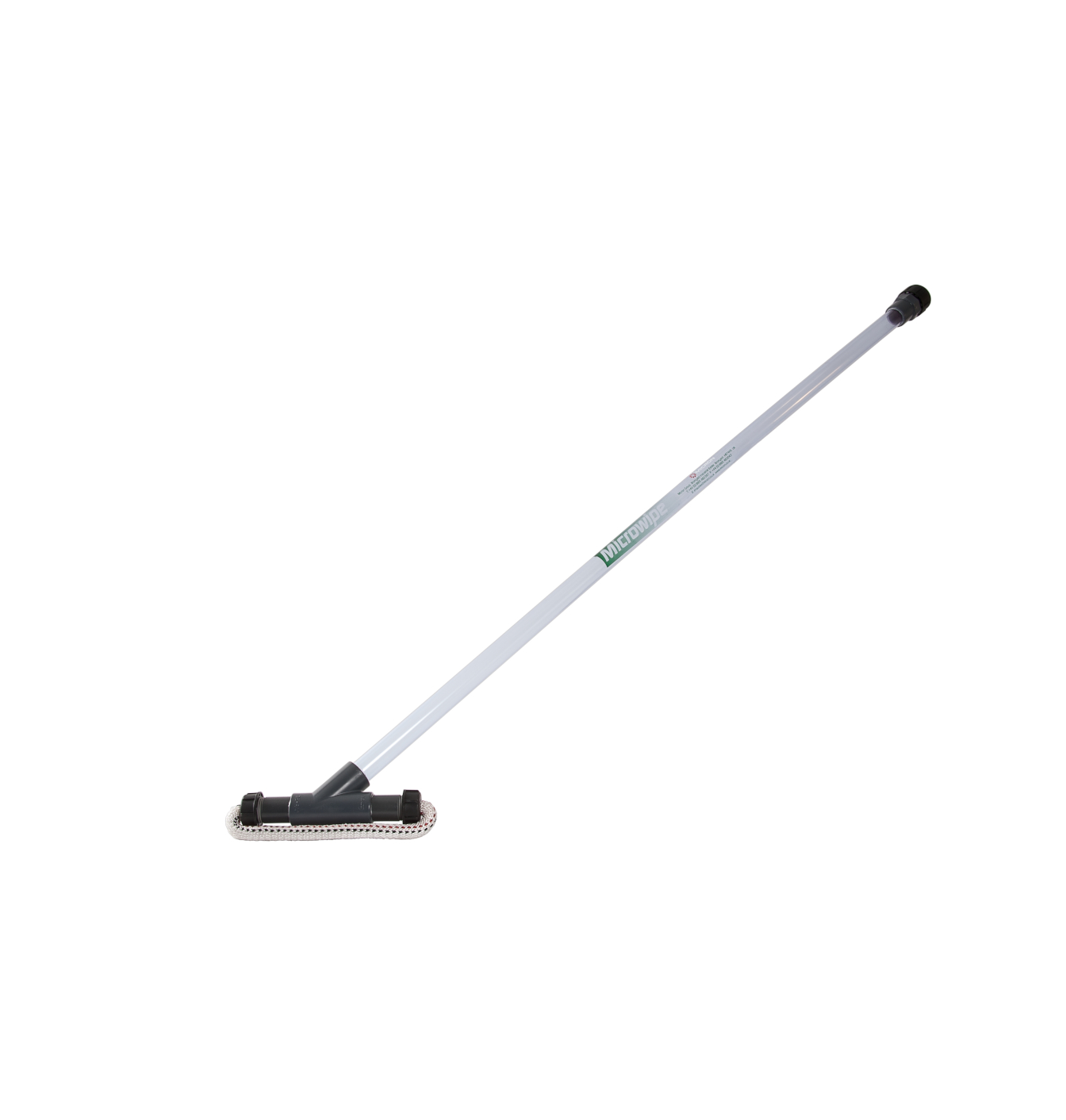 In contrast to Microwipe, Microwipe plus has a 45-degree angled head for better treatment in hard-to-reach areas. Specially developed for the selective application of herbicides, especially suitable for herbicides containing glyphosate.
The concentrated herbicide contained within Microwipe plus is applied only to those plants with which the nylon wick comes into contact.
By moving Microwipe plus over the leaves of a weed, a small dose of herbicide is transferred only to the target weed without contaminating surrounding plants. Microwipe plus is ideal for treating weeds in row crops, orchards, grape vines or around trees). The first effects will generally be seen 1 to 2 weeks after treatment.
Technical information
| | |
| --- | --- |
| Useful capacity | 210 ml |
| Net weight | 0,35 Kg |