Repuestos ELECTRIC WEEDER
The electric weeder eliminates weed without chemicals, pesticides and does not generate gas or flame. It is accurate and effective thanks to the protective shield that allows you to focus on the treatment, without damaging the environment. It reaches a maximum temperature of 650 ºC.
It is an ergonomic and ambidextrous tool, easy to use and safe as it is automatically turned off when you stop pressing the button. it has a telescopic lance and a 2 meter cable.
It has also been designed for other applications such as lighting barbecues.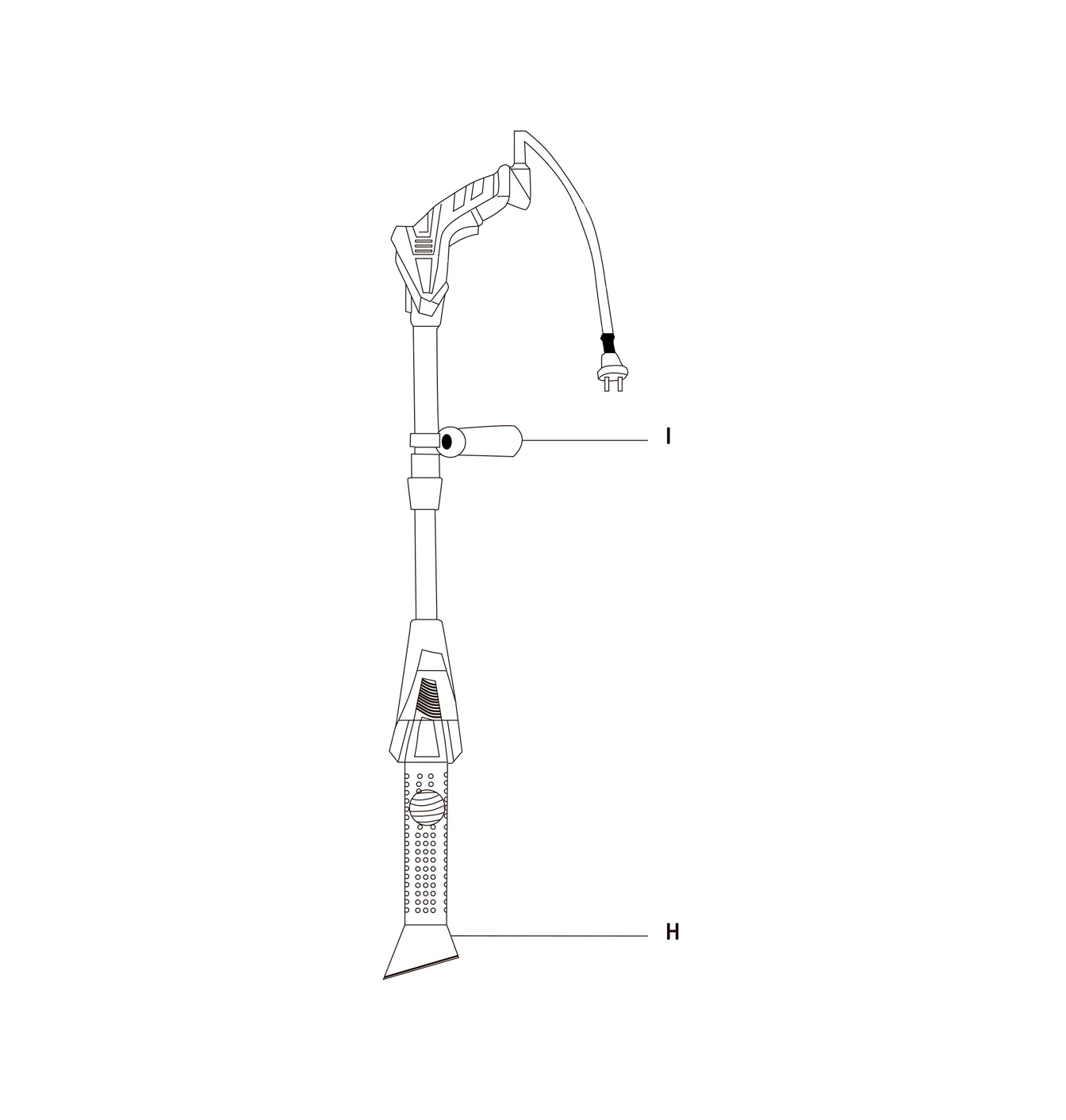 No. Spare name Code Q
H - CONICAL DIFFUSER
8.10.10.306
1
I - ERGONOMIC GRIP
8.10.10.305
1