The Matabi POLMAX handheld duster has a capacity of 9 litres. It is useful for the application of sulphur, diatomaceous earth and any other insecticide or powder fertiliser. Its tube-shaped outlet and adjustable diffuser allow you to apply the product to your plants easily.
Advantages
Thanks to its wide filling spout, you can load it easily without the risk of spilling the product.
Extra safety thanks to its airtight seal on the cap.
The duster includes an adjustable powder doser.
Suitable for applying diatomaceous earth; an ecological insecticide powder for insects that controls pests with immediate effect and no toxic residues.
Functional information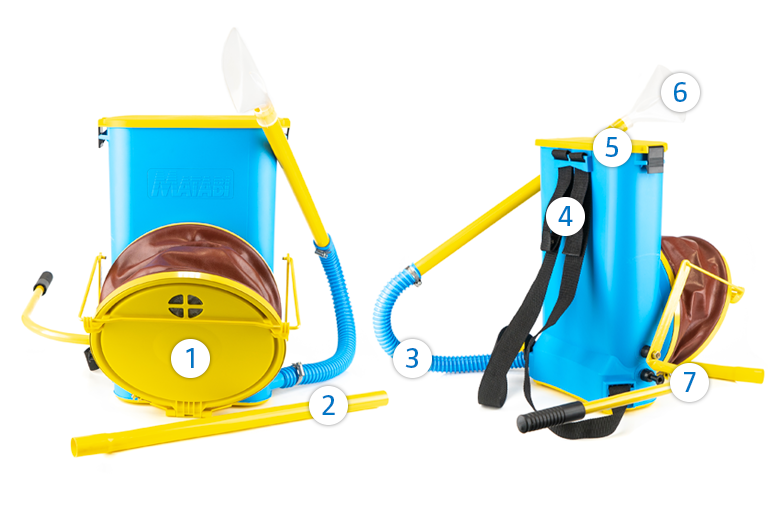 Strong and wide blower
Rigid extension tube
Flexible tube outlet
Adjustable straps
Large filling opening
Adjustable diffuser
Powder dose dispenser
Technical information
| | |
| --- | --- |
| Useful capacity | 9 L |
| Total capacity | 9 L |
| Gross weight | 3,47 Kg |
| Net weight | 3,06 Kg |
| Wide filler opening | YES |
| Straps | Adjustable |